SHOW YOUR WORLD 2019 Juried Exhibition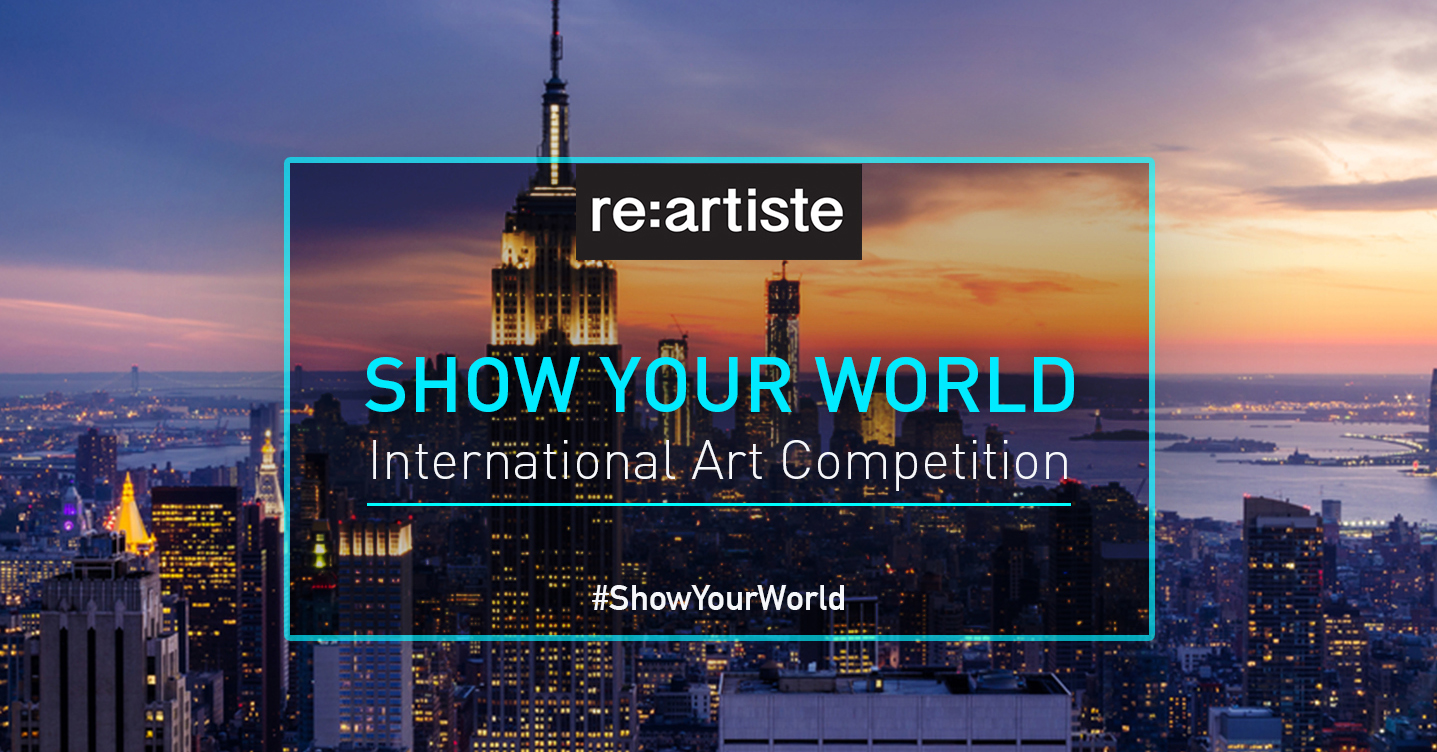 "The artist's job is to be a witness to his time in history." - Robert Rauschenberg
Art is a non-verbal language understood by people speaking different mother tongues. It conveys both historical and social facts, lifestyle, inspiration, and feelings. We've been creating a dialogue among artists from various cities and countries. Our Fifth Annual Art Competition and Juried Exhibition "SHOW YOUR WORLD" is open to all artists regardless of their birth place or current address. Artists of all career levels are welcome. Painters, photographers, mixed media artists from more than 40 countries took part in the previous four editions of "Show Your World".
This is more than just a plain exhibition. To promote our artists we host various art & social events to attract a broader audience and your potential buyers. For artists, we organize networking meetups, workshops, consultations. This festival-like art show attracts thousands of visitors - YOUR ART WILL BE SEEN. Show your art and make new connections. Meet new art enthusiasts and sell your art.
Due to many requests, the deadline is extended till August 31. No more extensions possible.
SCROLL DOWN TO ENTER
CONCEPT:
All entries are accepted. The digital installation is part of our art show: artwork of all participants is projected at the gallery during the entire show.
Twenty Winners will display original work at the "Show Your World" exhibition in New York City in November 2019 at Gallery MC.
Be exhibited in New York City - New York is considered a center of contemporary art life. The world famous art neighborhoods - Chelsea and Soho, Lower East Side and Bushwick, Dumbo and Williamsburg - are located in New York City. The city hosts more than 1500 galleries and hundreds of art shows each year. New York is the place where you can view internationally renowned artworks along with witnessing how modern art emerges. Get the chance to show your world and art to thousands of visitors.
EVALUATION: The Jury Panel represented by gallery board members, curators, exhibiting artists, art business professionals is evaluating our 5th International Juried Exhibition "Show Your World". Find out more about the Jurors here.
INSPIRATION:
Being traditional or rebellious, figurative or conceptual artist, SHOW YOUR WORLD, views, ideas:
Show YOUR World – happy or sad, active or laid back, open or intimate

Show what only artists can depict – feelings, emotions, or relationships

Show wildlife, nature, or urban landscapes

Show what's close to your heart or what destroys your comfort

Show your inspiration – whether it's a person, a place, a book, or another work of art

Show your childhood or your future

Show the world you love, hate, or dream about
SUBMISSIONS:
Entries must be in JPEG format, no larger than 1400 x 1800 pixels, and under 2MB.
The following disciplines are accepted:
Painting

Drawing/Illustration

Photography

Mixed Media and 3-D Art including Ceramics and Textile

Digital Art

Installation

Performance
PLEASE include your show statement – it will help the jurors and curators understand your work better.
DEADLINE: AUGUST 31, 2019
NOTIFICATION: As soon as your entry is submitted you receive a popup web page confirming your submission. The finalists will be announced on the RE:ARTISTE website by October 10, 2019 and will be personally notified via email.
GALLERY MC provides its venue for our exhibition and networking events. The name MC stands for "multi-cultural" and reflects the gallery mission to embrace the synesthesia of creativity in the widest sense of the word. All your questions regarding the upcoming exhibition "Show Your World" should be directed to RE:ARTISTE International Art Organization at INFO@REARTISTE.COM
COPYRIGHT: The submitting artists own the copyright to their competition entries as their author(s). By submitting an entry to the art competition the artist gives RE:ARTISTE permission for the entry to be used on the RE:ARTISTE website and its social media channels. The artist gives RE:ARTISTE the right to use his/her name and city of residence for the sole purpose of identifying the artist as the author of the entry. The entry fee is not refundable.
ENTER BELOW:
There are no products listed under this category.